Most Useful Features Shown on Pimp My Ride
Blog
Oct 25th, 2022
MTV's Pimp My Ride was a cultural phenomenon, taking cars from around the United States and upgrading them with some of the most unique features ever seen. From old trucks to the unlikeliest of sedans, Xzibit and his all-world crew were ready to make a splash with new ideas and features never seen on any car before, and for all intents and purposes, since. Some ideas were terrible and even ended in backlash from producers and law enforcement (Insert flame exhaust link), while some ended up lasting and made it onto secondary markets. However, we aren't here for the most outrageous or craziest clunker additions, we are looking for the most useful features of these cars that either ushered in the future or are still applicable today.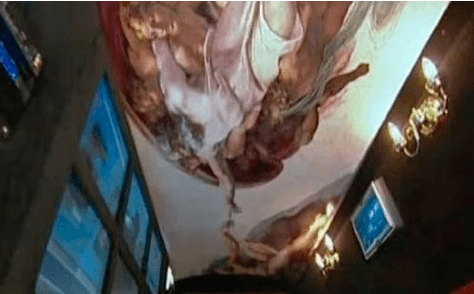 A 1957 Chevy Panel Truck can have a lot of miles on it, and Cristi's wasn't in the best shape (bullet holes in the side) when Xzibit and his team got their hands on it. However, they worked their usual magic and made the car look new. The best feature added to this ride has to be the Sistine Chapel roof as well as marble floors and elaborate seating added by the amazing team at West Coast Customs. Who doesn't want one of the best works of art in human history recreated on their Chevy's roof?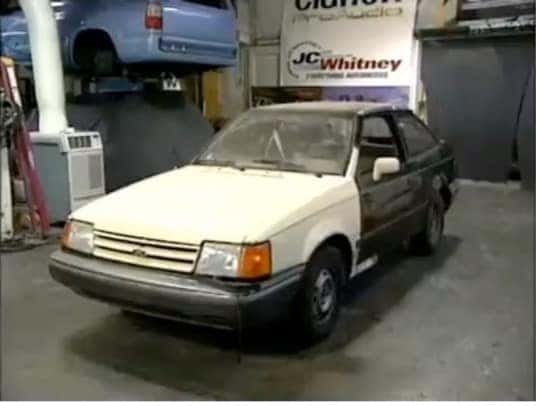 Kerry's "Unpimpable" Ford Escort
Xzibit couldn't pimp every ride that they came across, especially this Ford escort. Once the PMR mechanics got to work on their vehicle, they noticed it was two chassis fused together. This was not safe or fixable, so the team decided to get her an all-new Scion, and the features in the car would be relevant today. They added an on-demand MP3 player, a precursor to music streaming, as well as internet access and a GPS system. Who said you can't be technologically savvy in 2004?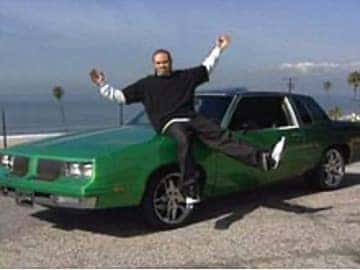 Logan's Oldsmobile Cutlass: Every Ballers Dream
Logan was driving an Oldsmobile Cutlass with a smashed headlight, dents on both sides, a broken side window, and no radio. Xzibit and his crew rolled in and decided to give this ride a little TLC and turned it into a new car. After the upgrades, this car was equipped with a small hoop and basketball court, as well as a full-sized portable gym locker in the trunk of the car. This may not appeal to everyone, but for basketball players and gym junkies, this car would be a dream come true.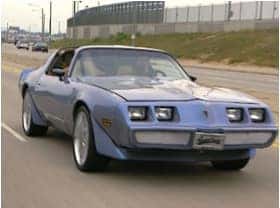 This Trans Am rolled into the Pimp my Ride with missing mirrors and paint, ruined seats, and many, many more issues. Xzibit gave this 80s beast a facelift and added new paint.But the most functional features must be the espresso machine and the trunk dressing room. While these may not seem the most practical, making an espresso on your way to work and not having to pack for vacation seems like a major plus. Plus, save yourself money by not getting coffee every day!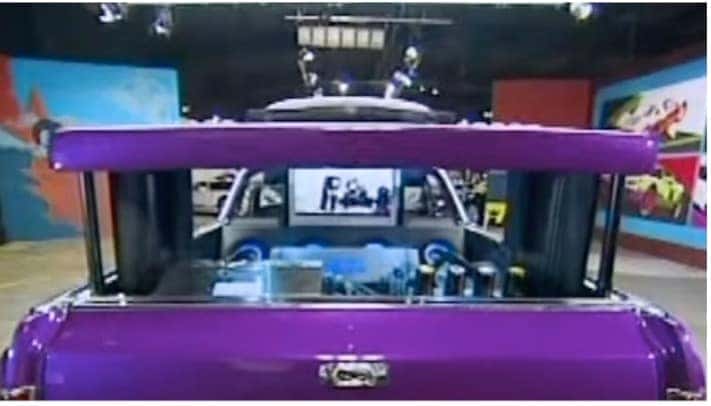 Tyler's 1965 El Camino: A Tailgating Dream
Tyler's El Camino was won by his grandfather in a poker game and had been sitting for years before being gifted to him. When Xzibit got to it, the car had a rats nest in the glove compartment and no engine, so they had their work cut out for them. After adding a new engine, the team fitted this sports fan's El Camino with 5 plasma TVs, a grill, a condiment bar, and matching chairs, making this the ultimate tailgating vehicle.
Not all of these are useful in a traditional way, but out of all the episodes, these are the most serviceable. Pimp My Ride did not offer the best mechanical services, but they thought outside the box and that was enough to get viewers coming back. So, were there any features I missed? Are any rankings worth debating?
Comment below!