Most Affordable 2022 Subaru to Insure
Subaru Guides
Jun 1th, 2022
Subaru is a highly sought-after car brand for their safety, AWD abilities, and their reliability. Whether you are shopping for a certified pre-owned car, buying new, or buying one from a third party, it is crucial that you understand the ins and outs of insurance costs on each vehicle. Insurance plays a huge role in your monthly payments, because even if you can secure great financing with low rates, insurance costs can add to your monthly payments significantly. We aim to break down the least expensive new Subarus to insure.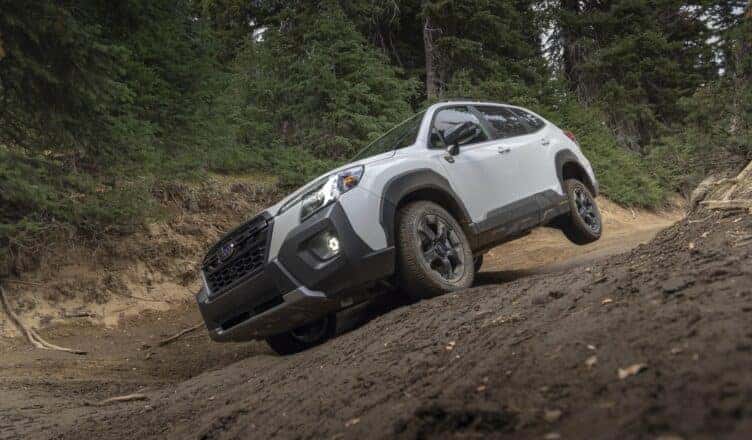 First, let's break down how your driving can impact your insurance rates. Your location and where you will be storing your car can affect your rates significantly. If you live in a high crime area and will be parking your car on the street, your vehicle is more at risk for break ins and theft. Higher mileage vehicles will often be more expensive to insure as well, as a car that is driven more is more prone to repairs. The next three items play the biggest role in insurance rates, and those are driving record, credit score, and the type of vehicle you drive. Safe drivers tend to have lower rates, and the safer the car, the lower your costs will be. Your credit score impacts your debt ratio, and if you have a low credit score you will often be paying more for insurance.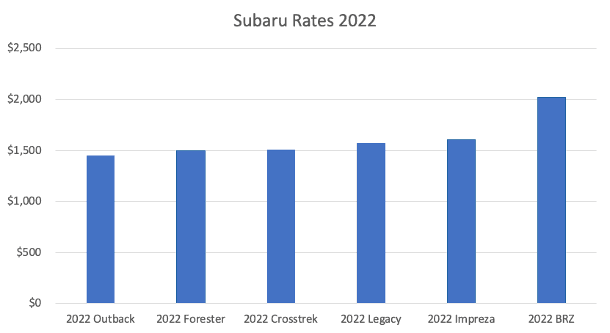 Now that We have that out of the way, lets dive into the most affordable Subaru's to insure! We used data from Zebra.com, where they compile the average cost using multiple sources. The numbers have been calculated for a single person over the age of 25, with low cost and good protection coverage. At number one we have the Subaru Outback. This tried-and-true wagon is loaded with safety features and the average cost of insurance comes to around ~$1,450 annually. Second, we have the Subaru Forester. The Forester includes 7 airbags like all Subaru models, and for the fourth year running it was an IIHS Top Safety Pick Plus award winner. The average yearly cost to insure a Forester is ~$1,500. A vehicle in the Subaru lineup with a similar rate is the Crosstrek. There are several different trims for this vehicle, and the base model will be the least expensive to insure. A popular trim is the Plug-in-Hybrid option, but this can significantly increase insurance costs due to potential maintenance. The average yearly cost to insure a Crosstrek is ~$1,510.
These are three of the most affordable Subaru insurance rates for 2022 models, but the average is not indicative of the set rates. Also, this was one sources' insurance rates, and they may be different for each provider you encounter. It is important that you shop around with multiple different insurers to get the best rate for your vehicle. Don't forget to use our tips on how to help your insurance rates!