6 Key Steps to Prepare Your Car for Fall
Blog
Sep 22nd, 2021
The kids are headed back to school, stores are filled with Halloween-inspired décor and fall sports are right around the corner. While Pumpkin Spice Lattes haven't hit the menu quite yet, it's time to prepare our cars for the crisp fall days ahead. Here are a few important steps to help get your car ready for fall.
1. Get an Oil Change
Whether you drop your car off at a local service station or do it from the comfort of your own garage, fall is a great time to change your oil. Most newer vehicles only require an oil change twice annually, or around every 6,000 miles. Changing your oil in the beginning of fall will allow you to drive through the winter without having to worry about an oil change.
2. Check your Lights
As the winter approaches, we begin losing daylight quickly. Doing a quick walkaround to make sure all your lights are working properly, and all light covers are fog-free is good practice before fall rolls around. Even the smallest crack in the light covers allows moisture to enter, making headlights foggy and significantly reducing visibility. Headlight restoration kits can help ensure you see clearly down the long road ahead.
3. Repair Scratches
Making sure any exposed scratches on your car's exterior are repaired is important before the colder months arrive. Cold weather and rainfall can cause exposed areas of your car to rust, which makes repairing them even more difficult. Small scratches can be fixed with an at home "DIY" kit, however larger scratches might call for a trip to your local service department.
4. Prepare your Winter Tires
While your Subaru's Symmetrical All-Wheel Drive system does a great job of keeping you on your intended track, the safest option is to also have winter tires ready to go. Your all-purpose tires took you on all of your summer adventures, but continuing to drive on them during the winter can cause damage. The beginning of fall is also an excellent time to get your tires rotated to ensure even wear (you can have this done at the same time as your oil change – two birds, one stone).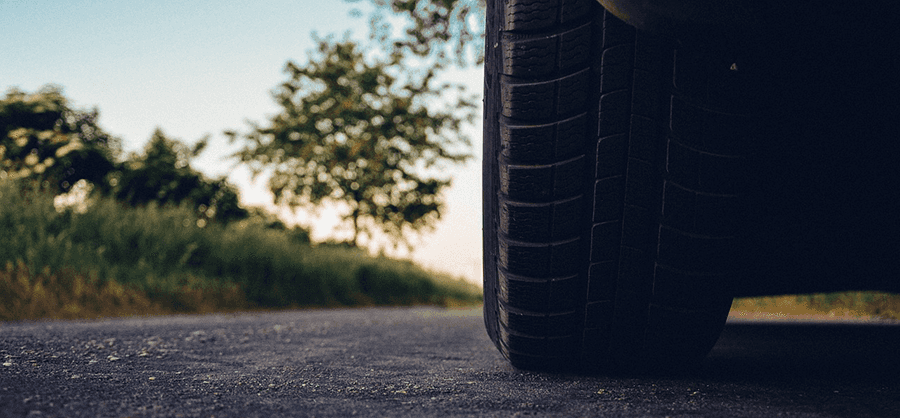 5. Check Heat and Defrost Systems
There are few things more frustrating than running through the rain on a freezing morning and hopping in your car to find out your heating system isn't working. As the summer comes to an end, make sure hot air comes out both your heating vents and defrost vents. Make sure both systems are in working order so you don't get stuck shivering your way through your morning commute.
6. Clean Out Floor Mats
With the return of rain and snow comes the return of muddy floor mats. No matter how hard we try, we'll likely trek a good amount of mud and dirt into our cars this fall/winter, so having clean floor mats is a good starting point. If your car comes with standard carpet mats, rubber floor mats might be a good fall investment to make cleanup easier. Weathertech has a great selection of rubber floor mats that are easy to hose off and put right back in your car.